Lilla Torg (Little square), Malmo, Sweden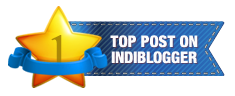 Recalling some of my old trips, about which I've not written yet. This post is about
Lilla
Torg
, a small place in the Swedish city of Malmo. (Lilla Torg is Swedish for Little Square)
Lilla
torg
is to Sweden what MG Road-Brigade road junction is to Bengaluru, (or Clarke Quay in Singapore or
Times Square in NY
)- town's busiest junction filled with restaurants and other attractions for people to hang out. It also has historic significance, as city's most ancient buildings are located around this square.
I went to
Lilla
torg
in morning hours, when the shops were just opening up. Max crowd can be seen in the evening hours naturally. Because of this, and because I am not so good at writing about food and alcohol, I am leaving you with a set of pictures I clicked in and around
Lilla
Torg.
There are few other popular squares near Lilla Torg, will write about them separately.
Lilla
Torg
is at a walkable distance from Malmo central.