'31' A Banking Corporate thriller by Upendra Namburi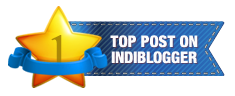 31 is
Upendra
Namburi's
first book, written before '60 Minutes', which I'd read last week and
reviewed here
. Once done with '60 minutes' I ordered '31' on
flipkart
last Saturday and
flipkart
promptly
delivered it on Monday. (In contrary, I am still awaiting delivery of an Amazon order placed on 2
nd
September)
31 is a story of a banking professional, Ravi
Shastry
, whose career is at the verge of collapse, due to various developments at the bank. Story begins on March 1
st
and ends on March 31
st
. All in sequential order and no random flashbacks as in 60 minutes.
The fictional thriller is fairly realistic. Has no imaginary plots of unrealistic stunts. A major financial irregularity, followed by losses of Himalayan magnitude hits the MNC Bank, Imperial, where Ravi
Shastry
is the Zonal head for South Zone. The Brazilian collapse triggers world-wide job cuts and restructuring, influenced by people at top who have their personal agenda and ego and motives at play, rather than overall interests of the Bank. Huge job cuts, irrational reshuffling and office politics rattles everyone in, around and including Ravi. He has to keep up his performance, sustain his team and secure his job in the challenging environment, often by out-maneuvering an internal rival and fighting conspiracies to trap him.
Book teaches the importance of having right contacts at work, need for being seen as a performer and being able to make smart moves just in time, (right or wrong is secondary). 31 focuses more on personal and professional life of Ravi
Shastry
, unlike other banking books I'd read recently (mostly by Ravi Subramanian) which focus on specific theme (like credit card fraud, money laundering,
naxal
funding
etc
).
Apart from professional track, there's right mix of personal life- would it be wise to have a 3rd child when both parents are facing he risk of getting fired? Should the wife give up an international assignment for the sake of family? And few such topics.
On page 138, I found a small error: where it says 7.30AM, should have been 6.30AM.
Though a paperback, 31 feels like a hard back due to its dual layer front cover. I finished reading it in 2 nights.
Key information about the book:
Title: 31
Author: Upendra Namburi
Publishers: Westland
Genre: Fiction
ISBN

978-93-81626-75-7

Pages: 372
MRP: Rs 250 (Available on flipkart for Rs 140 as of now)
31 is a good book to read if you enjoy corporate thrillers. It is fairly affordable at
Rs
149 (MRP
Rs
200)