Colourful roadside temple near Denkanikottai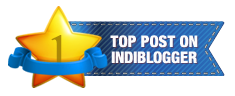 On our way to Hogenakkal from Bengaluru, (via Denkanikottai, more details
in this post
) we stopped at this roadside temple... A very colourful one with lots of idols.
Sharing the pictures with you. Couldn't find any specific theme and doesn't look like these represent any known popular gods. Must be creations of local artists.
There were different status/idols including a policeman with dog.
Didn't note the exact location of this place. Comes on the right hand side sometimes after Denkanikottai.
Hats off to local people who have created this and maintaining. There was another similar campus several kms later, but that wasn't in best of the colours and needed a paint job.
We spent a few mins here and proceeded with our journey.