Fiat Avventura test drive & feedback: Are cross versions worth?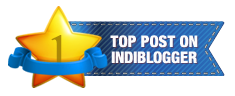 I was never a fan of Cross Vehicles. Regular small cars made to look like SUVs. I feel such cars are like dressing a school boy in Police Uniform for fancy dress competition. Everyone knows that the boy is not real police, but at least on that day, they make the boy believe he is one. Parents beam with pride as if the boy has already become police commissioner.
Cross vehicles are somewhat similar. They do have something extra compared to their normal counterparts- some styling, little more power and few other goodies to boast of and show off. But they are essentially a 5 seater small car. They are nowhere close to full grown SUVs when it comes to real world scenarios. At some point, you'll be done with all the show-offs, boasting and it becomes difficult to defend the extra lakhs spent on normal small car and shortcomings w.r.t real SUVs comes back to haunt you.
When Toyota launched Etios cross, to me it was a disappointment. No changes to power, ground clearance or other features. Just some external body cladding and 50k hike in price tag. Many people spent 8 lakhs and bought this vehicle for its looks- I hope they are not regretting their choice 6 months down the line.
Then there was Polo cross. I hardly remember seeing any on the road and haven't studied it in detail. It has specs and pricing similar to Avventura.
Recent entry is the Fiat Avventura. Sometime before launching Aventura fiat had launched Evo, an facelift of Fiat Punto. Avventura adds more goodies on top of Evo. I test drove the Avventura today at a Fiat showroom in Chennai, so let me write little more about what I feel about this car.
Avventura ads claim a starting price of 5.99 lakhs. Note that INR 6 lakhs is for the cheapest petrol variant ex-show room Delhi. That variant misses out on lots of safety options and goodies. Top spec Emotion diesel multijet variant has an on road price of close to 10 lakhs in Chennai.
Note that the cycle shown is not free with the car :)
Top spec Avvetura gets a 93BHP fiat engine, 205mm ground clearance, a fancy rear door mounted spare wheel and few other fancy elements. Ground clearance is not very apparent when looking from outside. This height is 5mm more than Ford Ecosport and 5mm less than Reno Duster. Even the power is comparable with Ecosport (also 85PS variant of Duster). So we can say Fiat Avventura might compete with Duster and Ecosport than Etios Cross and Polo cross.
I asked sales Rep to explain the difference between Evo and Avventura. Evo has regular 75PS engine, except for top variant that gets 90PS engine. Evo has 185mm ground clearance, Avvenutra gets different suspension, tyres and higher ground clearance. Avventura has more space in boot due to external spare wheel.(vehicle in the showroom had that space occupied with a dummy tyre like stuff and tools).
Rear boot door can only be opened by pressing a button in the centre console. So each time to open it you should go inside the car, put key in ignition and press the button. You can't open rear door with the key or by pressing a button like other cars. This may not be very convenient. Another inconvenience is that you will have to move the spare wheel aside every time to open the boot. Spare wheel does not open along with the door like in Ecosport. The tripple colour rear with stylish tail lamp is looking nice for sure but this is not going to be convenient for everyday use.
There were a few families in the showroom checking out the Avventura. One complained that car doesn't have 6th gear, other wanted to know if the cycle mounted on top of display car is free.
Evo vs Avventura
I was promptly given the test drive. Fiat showroom in Velachery is located on the busy main road, so saleman offered to drive it to some distance and then let me drive. Inside what was interesting is the 3 dials- one shows compass, the direction we are headed, another 2 shows vehicle stability on highway or inclines (called horizontal and vertical inclinometer, I couldn't check them, as my test drive path didn't involve any flyovers)
Speedo console has two XUV500 like gauges- speedometer being on extreme left, it was very difficult to read the speed reading while driving. A digital display would have been nice. There're indicators to show 0-100 acceleration and such stuff.
No push button start, no auto fold on rear view mirrors, no cruise control. Key needs to be inserted in an angle, which I find little inconvenient.
Absolutely no complaints on the drive-ability of the car. This is the same engine that is doing duty on Swift, Ertiga, Manza, Vista, GM sail and many other cars globally, though in various states of customization. Car responds superbly well and shoots like an arrow.
But then, inside it is still a small car. Only one charging point, 5 seats, not much headroom and boot space. So the SUV like feel the car is trying to imitate doesn't help when it comes to practicalities.
Thus, once back home, prospects are left with this tough choice- Is it worth spending 10 lakhs on a small car with some sporty add-ons? You can't use it like a hard core SUV (carrying more people/luggage, driving off road, other rough n tough uses), you don't get economy of a owning a small car (compared to a 5 lakh small car, insurance, maintenance everything costs twice for Avventura, with not many (or hardly any) practical advantages.
My personal take will be NOT to spend 10 lakhs on "Cross" kind of cars. You will get lots of peer recognition for sometime for sure. Everyone will turn their head and appreciate the car's looks. But that is about it. Ask yourself, if 6 months down the line do you think the car was worth spending what you paid, is it feeling practical and how much of its "SUV-like-features" did you effectively use? I suggest either extend budget by a few lakhs and buy a proper SUV (Scorpio/Safari etc) or just buy a normal hatchback in 5-6 lakhs range. Keep rest of the money with you. (You can always rent an SUV when needed).[Read:
Buying vs Renting a car
].
Note that all these fancy components on the cross vehicles won't be easily available (unless there're lots of cars of a type dealers won't stock spares in good numbers) to replace and it will be expensive as well.
Hyundai doesn't want to be left behind. Elite i20 cross variant is reportedly under testing and should be launching in a few months. I was always hopping Maruti will launch a sporty version of Swift, with 90PS engine and other enhancements, but doesn't look like Maruti has any such plans.
What are your thoughts? Would you buy these overdressed small cars?